Industrial Lamp
Excimer Lamp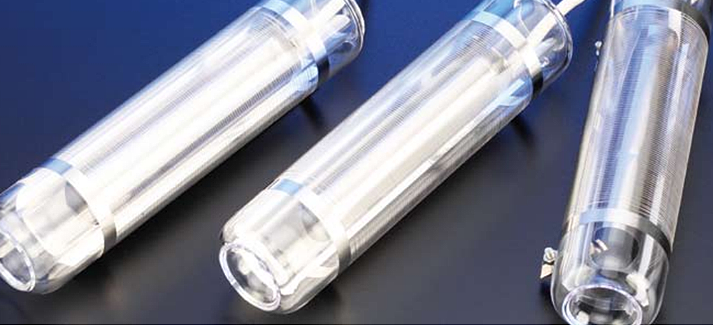 Description
A feature of excimer light emission is that it has only one emission peak. It emits light within an
extremely narrow wavelength rage.
Application
▪ Optical Surface Cleansing for Wafer, LCD, C/F process
▪ De-ionized Water Process, Producing Ozone
▪ Removing Minute Particles from Metallic Materials
Specification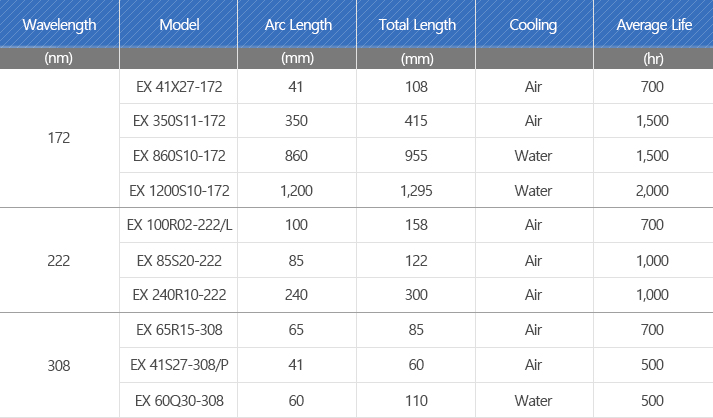 * Products of other specification than those described above can be provided
(The models above are representative ones)
* Please inquire about development request.